BSB42015 - Certificate in Leadership and Management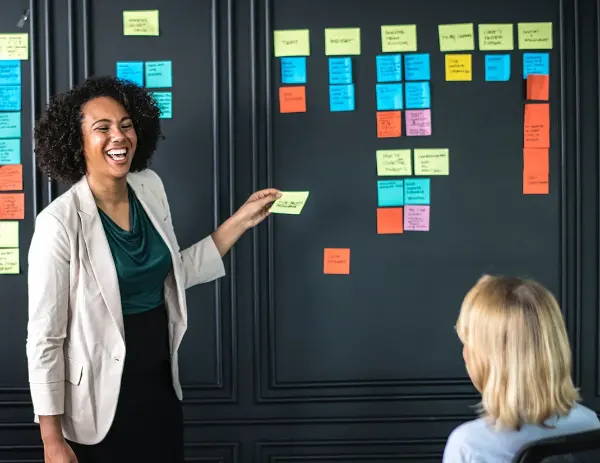 This qualification reflects the role of individuals working as developing and emerging leaders and managers in a range of enterprise and industry contexts. As well as assuming responsibility for their own performance, individuals at this level provide leadership, guidance and support to others. They also have some responsibility for organising and monitoring the output of their team.
Online through our custom learning management system. Students will be actively supported and mentored through your studies and can access our training hub for further support.
Flexible study options with enrolments being valid for up to 12 months.
Career Pathways within this industry include:
- Leading Hand
- Sales Team Coordinator
- Team Leader
- Shift Manager
- Site Manager
SEMESTER ONE
BSBMGT402 Implement Operational Plan
BSBMGT401 Show leadership in the workplace
BSBSUS401 Implement and monitor environmentally sustainable work practices
BSBINN301 Promote innovation in a team environment
BSBMGT403 Implement continuous improvement
BSBRSK401 Identify risk and apply risk management processes
SEMESTER TWO
BSBLDR401 Communicate effectively as a workplace leader
BSBLDR402 Lead effective workplace relationships
BSBLDR403 Lead team effectiveness
BSBWOR404 Develop work priorities
BSBADM409 Coordinate business resources
BSBCUS402 Address customer needs
It is a government requirement that all students completing this course have a unique student identifier (USI). To commence this course students should register for a USI via www.usi.gov.au
Students will also require:
Access to a computer, tablet or smartphone
Email Access to reliable internet connection
Basic digital literacy skills
Meet language, literacy and numeracy requirements
PDF reader (for example Adobe Acrobat)
Motivation and capability to study course material and complete assessment activities