TLI30319 - Certificate III in Supply Chain Operations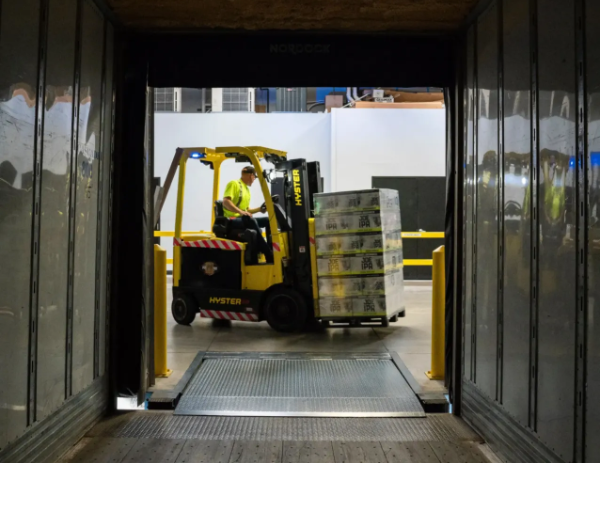 OVERVIEW
This course offers an insight into the importance of accurate inventory and logistical data throughout all stages of the supply chain as well as the vital role of preparation and distribution of goods. Focusing on small or large enterprise, students receive a thorough insight into how an efficient supply chain operation works, and how they can help an organisation to maintain schedules and avoid supply issues.
DELIVERY
Online through our custom learning management system. Students will be actively supported and mentored through your studies and can access our training hub for further support.
DURATION
Flexible study options with enrolments being valid for up to 12 months. Work placement of 120 hours compliments this qualification.
EMPLOYMENT
Career Pathways within this industry include:
- Cold Store Operator
- Postal Officer
- Warehouse Operator
- Admin Operator/Officer
UNITS OF COMPETENCY
SEMESTER ONE
BSBCUS301 Deliver and monitor a service to customers
BSBWOR301 Organise personal work priorities and development
TLIF1001 Follow work health and safety procedures
TLIL1001 Complete workplace orientation/induction procedures
TLID101 Shift materials safely using manual handling methods
TLIG3002 Lead a work team or group
TLIE3002 Estimate/calculate mass, area and quantify dimensions
SEMESTER TWO
TLIU2012 Participate in environmentally sustainable work practices
TLIJ3002 Apply quality systems
TLIA2022 Participate in stocktakes
TLIA2012 Pick and process orders
TLIA2013 Receive goods
TLIA0004 Complete receival and despatch documentation
TLIF0009 Ensure the safety of transport activities (Chain of Responsibility)
ENTRY REQUIREMENTS
It is a government requirement that all students completing this course have a unique student identifier (USI).
To commence this course students should register for a USI via www.usi.gov.au Students will also require:
Access to a computer, tablet or smartphone
Personal email address
Access to reliable internet connection
Basic digital literacy skills
Meet language, literacy and numeracy requirements
PDF reader (for example Adobe Acrobat)
Access to the MS Office suite (or equivalent)
Motivation and capability to study course material and complete assessment activities